WHERE DID THE GOBBIES COME FROM?
Our story revolves around the forgotten golf balls that lay on the bottom of the water ponds across the country. Some balls get rescued, cleaned, cleaned up and back on the golf course being played and hit all over, while most of the balls just lay dormant with no existence at all. These are the lost balls that have made those great golf scores, the ones that were played on rough golf courses, nasty woods, and hot sand traps. They have been loyal, steady and very dependable. These are The Gobbie Golf Balls!
We're going to be coming up with lots of great stories and videos from our friends The Gobbies.  Make sure and sign up below so that we can keep you up to date on all their activities!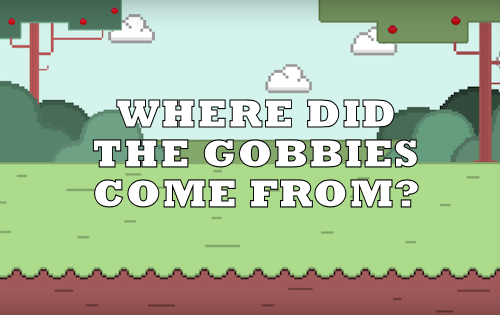 Want to know where these delightful characters came from? Click here to learn more!